The QLM License Server requires IIS 7.x or higher. For a list of the requirements to install the QLM License Server, check this article.
On Windows Server 2012 or higher, the features that should be enabled in IIS can be found below and can be accessed from:
Server Manager / Manage / Add Roles and Features
Role-based or feature-based installation
Select your server
Expand the Web Server node and ensure that all the options listed below are enabled.
A reboot of the server might be required.
Windows Server 2012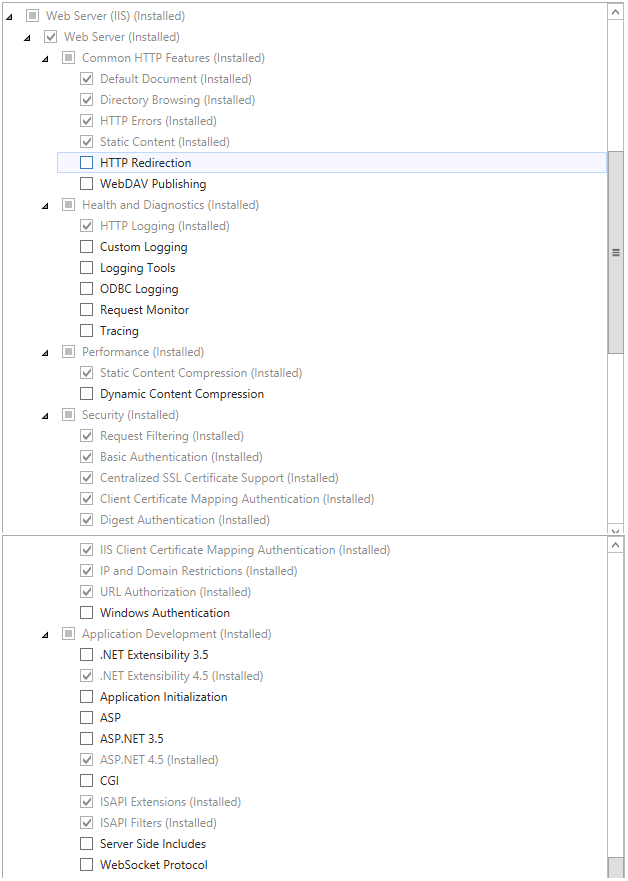 Windows Server 2019