With QLM v12, you can configure Salesforce to automatically create license keys when a Salesforce order is activated.
Note that integration with Salesforce requires the Enterprise Edition of Salesforce. Additionally, administrative permissions are required to perform the steps below.
Adding Apex Classes
Login to Salesforce
Go to the Setup
In the Quick Find field, type: Apex Classes, and then select "Apex Classes"
Click "New"
Paste the content of the attached file "ApexClass_QlmOrderController.txt"
Click Save
Creating a Connected App
Login to Salesforce
Go to the Setup
Under Platform Tools, expand Apps / App Manager
Click "New Connected App"
Set the Connected App Name field as needed
Enable OAuth Settings as shown in the screenshot below
Set the callback URL to: https://login.salesforce.com/services/oauth2/callback
Click Save
The Connected App will then display the Consumer Key and Consumer Secret. Copy these values and store them in a safe place.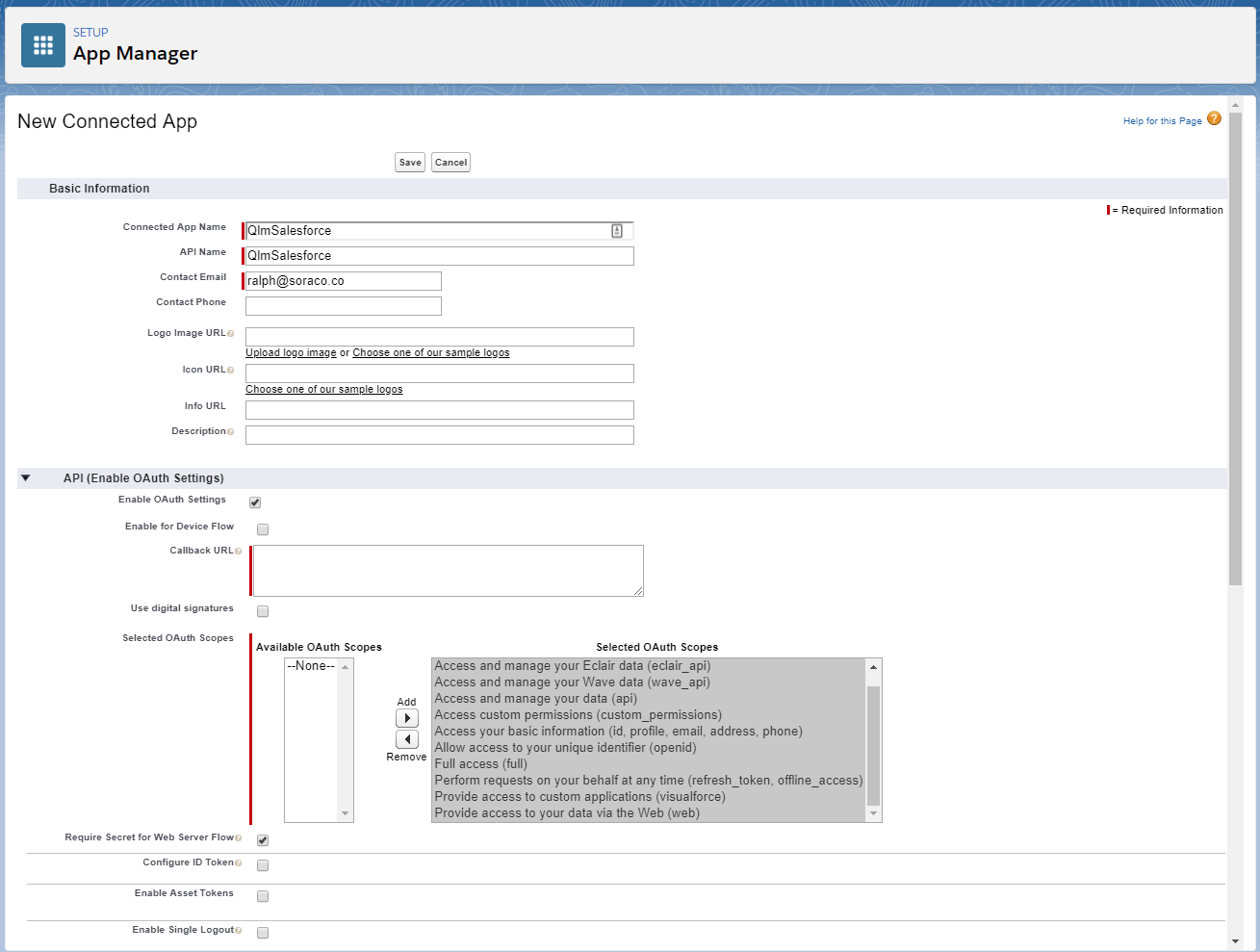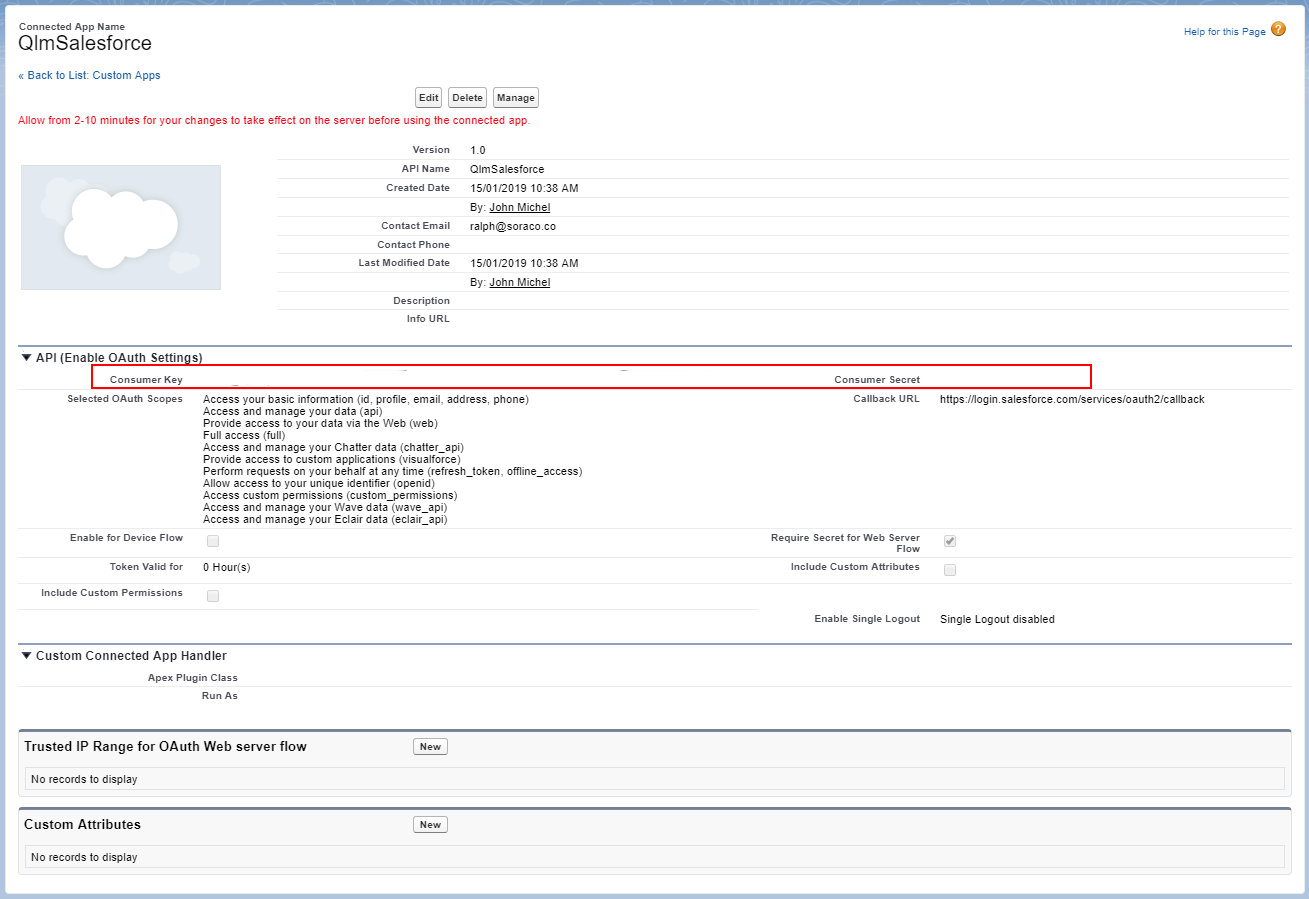 Configure QLM to connect to Salesforce
Launch the QLM Management Console
Go to the Manage Keys tab
Click 3rd Party Extensions
Select Salesforce
Check the "Enabled" field
In the User /Password fields, enter the credentials of a Salesforce user
In the URL field, enter the URL to Salesforce. Example: https://soraco-developer-edition.na50.force.com
In the API Key field, enter the Consumer Key value that you got from the previous step
In the Shared Key field, enter the Consumer Secret value that you got from the previous step
Click Ok
Create a Salesforce Outbound message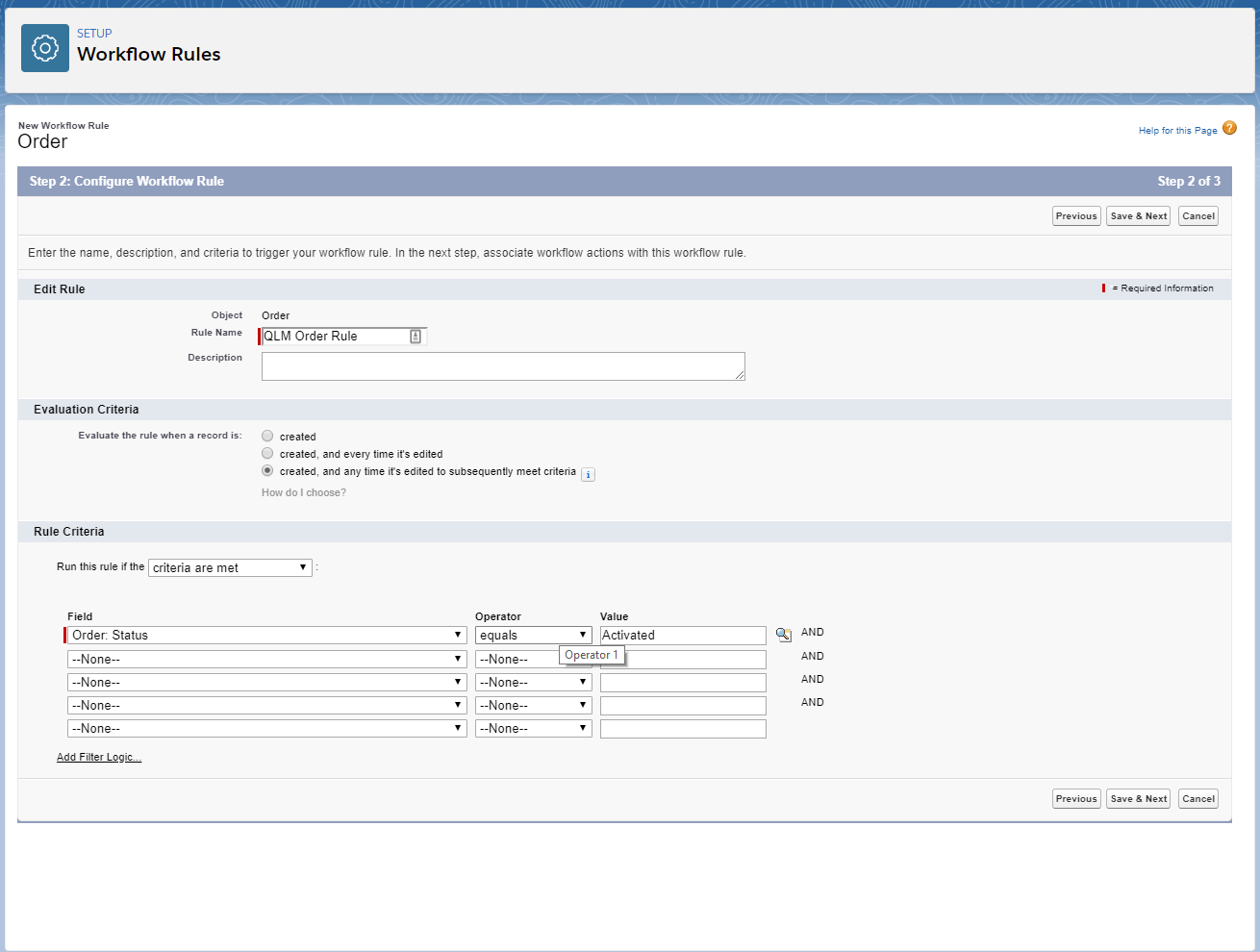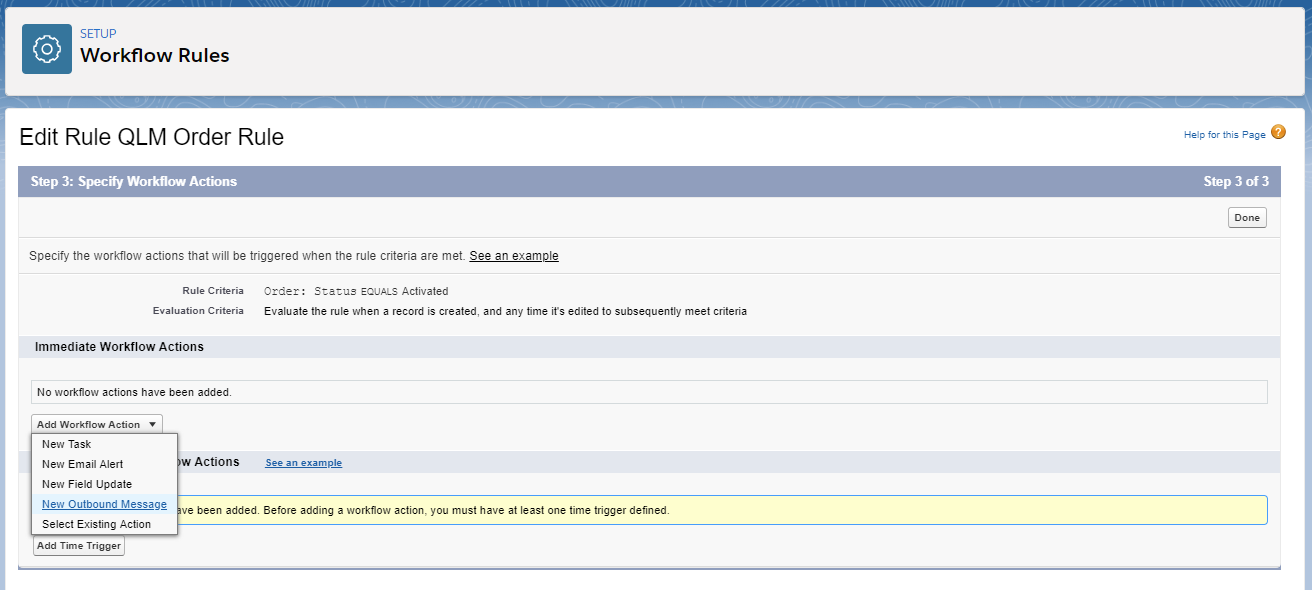 Mapping a Salesforce Product to a QLM Product
To map your Salesforce product to a QLM product, you must create a server property as follows:
In Salesforce, locate the "Product Code" of the product that you want to map to a QLM Product
Launch the QLM Management Console
Go to the Manage Keys tab
Click Sites then select your site
Go to the Server Properties tab
Click the + sign on the right hand side to add a new custom server property
Set the property name to: salesforce_pid_<SalesForce Product Code>. For example, if your Salesforce Product Code is 001, set the name to: salesforce_pid_001
Set the value of the property to (modify the values to correspond to your own product): &is_productid=1&is_majorversion=1&is_minorversion=0&is_productname=MyProduct&is_emailtemplate=1. New Order
For more information about the supported arguments, refer to this article.
Click Ok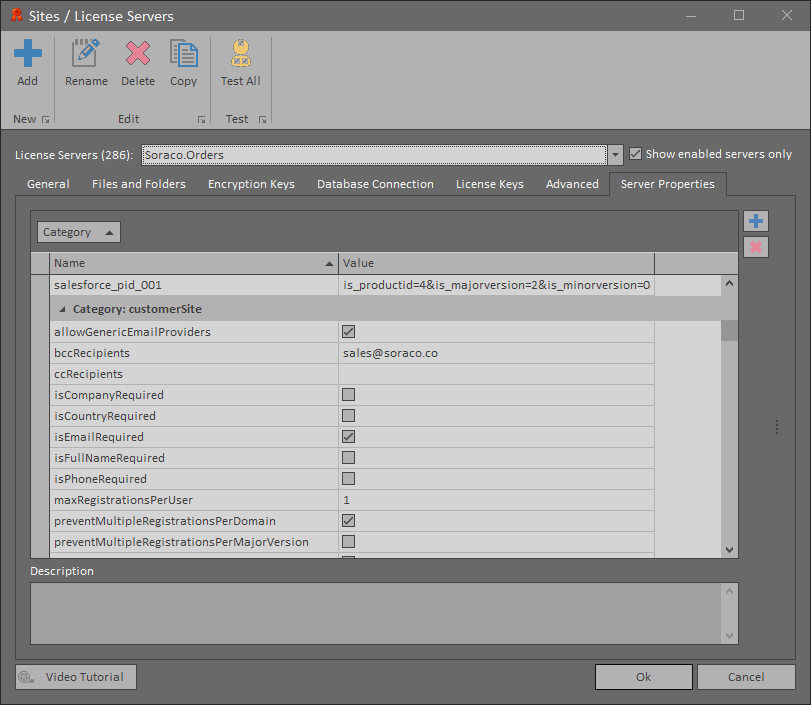 Placing a test order
In Salesforce, click the App Launcher and type "orders"
Select Orders
Click New
Set all the required fields
Set the "Customer Authorized by" field
Set the Status to Draft
Cick Save
Next, in the Order Products panel, click Add Products
Select a product that is mapped to QLM by clicking the + button
Click Next
Set the Quantity then click Save
Finally, click "Activated" then "Set Current Status"
A new license key should have been created in QLM